MenuPork/Puerco
All entrees are served with rice (white, yellow or moro), beans (black or red), 1 tostone and 1 maduro (except the mar y tierra)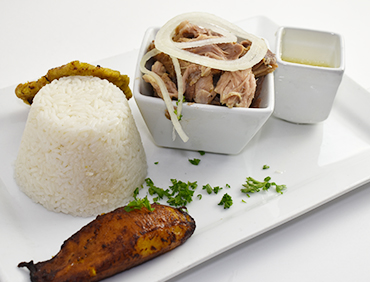 Lechon Asado
Slow roasted pork in our special garlic sauce and spices topped with onions.
---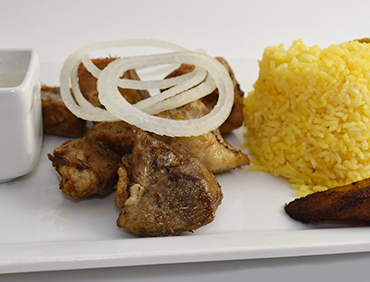 Masitas de Puerco
Tender, lean chunks of pork marinated in our special garlic mojo sauce, golden fried topped with onions
---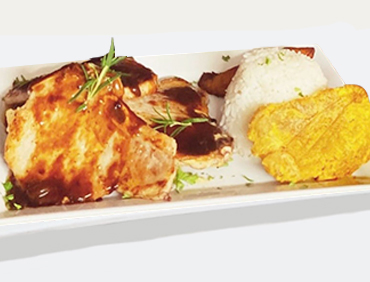 Pork Chop
Pork Chop bone in- topped with demi glace sauce laid on a bed of mashed yuca.
---
LUNCH PORTIONS AVAILABLE AS NOTED FROM 11 AM TO 2 PM - Split plate fee $3
ADVISORY: THE CONSUMPTION OF RAW OR UNDER COOKED FOODS SUCH AS MEAT, POULTRY. FISH, SHELLFISH AND EGGS WHICH MAY CONTAIN HARMFUL BACTERIA, MAY INCREASE YOUR RISK OF FOOD BORNE ILLNESS IF YOU HAVE A PRE-EXISTING MEDICAL CONDITION.
18% of tip will be added to tables of 6 or more guest . Prices are subject to change without notice.