**DUE TO COVID-19 ALL BEEF ITEMS $2.00 UPCHARGE**
MenuEntrees/Plato Principal
All entrees are served with rice (white, yellow or moro), beans (black or red), 1 tostone and 1 maduro (except the mar y tierra)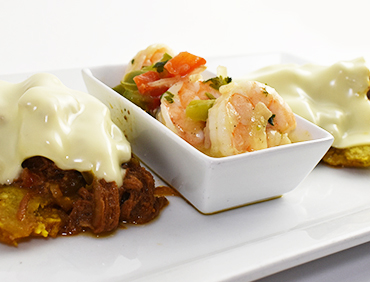 Mar y Tierra
Two fried green plantains with ropa vieja and picadillo topped with cheese, shrimp in a pesto sauce, served with a SMALL SALAD.
$16
---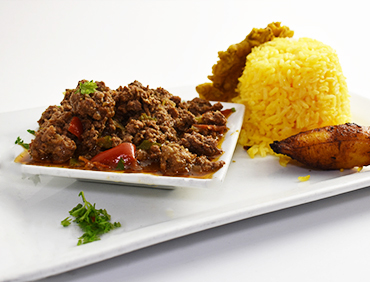 Picadillo a la Cubana
Cuban style ground beef cooked with green olive and peppers.
$12
---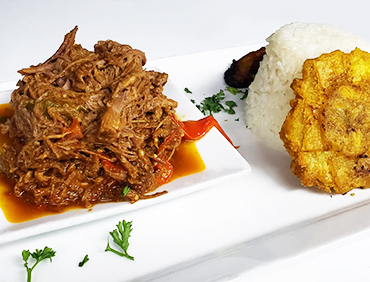 Ropa Vieja - Certified Angus
Certified Angus - Flank shredded beef cooked in broth red wine, with onions, garlic, peppers and tomato.
$16
---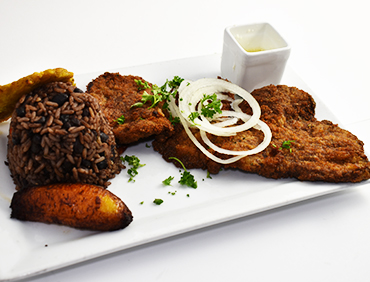 Bistec Empanizado
Marinated palomilla steak breaded and fried topped with onions.
$17
---
Cuban Palomilla
Cuban style top sirloin cut steak, sautéed with onions.
$17
---
Fajitas de Carne a la Cubana
Cuban style grilled steak sauté with red, green peppers and onions.
$18
---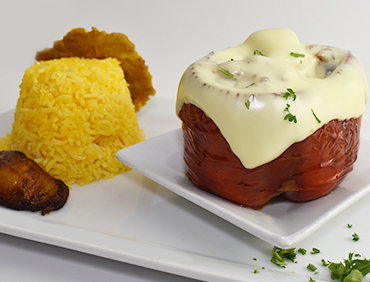 Stuffed Red Pepper -Certified Angus
Red Pepper stuffed with shredded beef or Cuban style ground beef topped with swiss cheese.
$17
---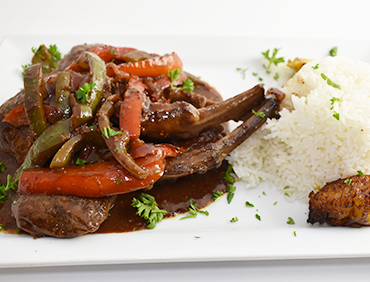 Rack of Lamb
Sautéed lambs chops in a red wine, butter and Dijon mustard sauce.
$23
---
Churrasco -Certified Angus
Skirt steak, served with homemade chimichurri sauce.
8 oz. $20 / 16 oz. $35
---
Vaca Frita
Certified Angus
flank shredded beef with sautee onions, peppers, garlic & lemon.
$16
---
*ADVISORY:
THE CONSUMPTION OF RAW OR UNDER COOKED FOODS SUCH AS MEAT, POULTRY, FISH, SHELLFISH AND EGGS WHICH MAY CONTAIN HARMFUL BACTERIA, MAY INCREASE YOUR RISK OF FOOD BORNE ILLNESS IF YOU HAVE A PRE-EXISTING MEDICAL CONDITION.
18 % of tip will be added to tables of 6 or more guest.
Prices are subject to change without notice.