MenuDesserts/Postres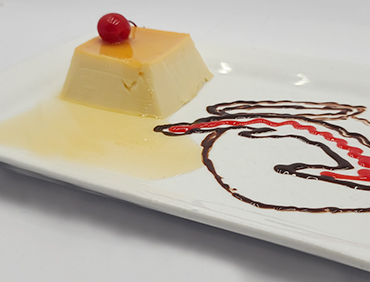 Flan
Caramel, chocolate or coconut custard pudding.
---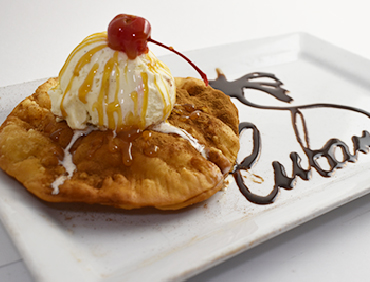 Caramel Apple Empanada
Fried caramel apple empanada with ice cream.
---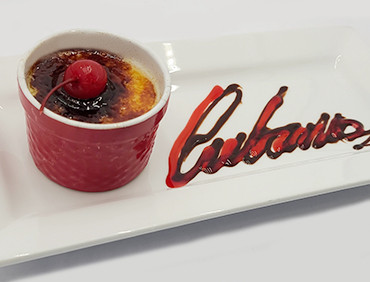 Creme Brulee
---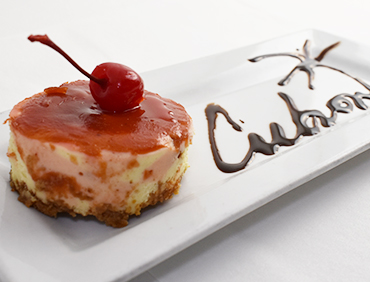 Guava Cheesecake
---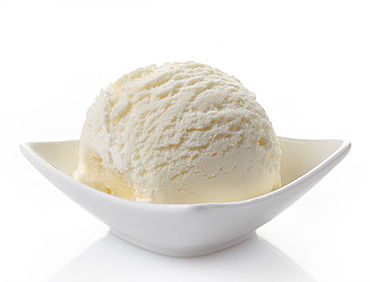 Ice Cream
---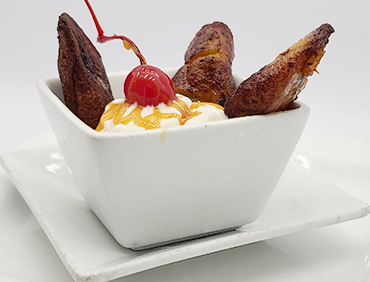 Sweet Plantains with Ice Cream
Sweet plantains with ice cream.
---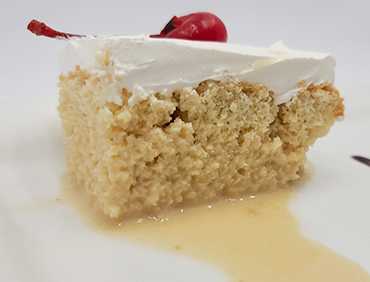 Tres Leches Cake
---
LUNCH PORTIONS AVAILABLE AS NOTED FROM 11 AM TO 2 PM - Split plate fee $3
ADVISORY: THE CONSUMPTION OF RAW OR UNDER COOKED FOODS SUCH AS MEAT, POULTRY. FISH, SHELLFISH AND EGGS WHICH MAY CONTAIN HARMFUL BACTERIA, MAY INCREASE YOUR RISK OF FOOD BORNE ILLNESS IF YOU HAVE A PRE-EXISTING MEDICAL CONDITION.
18% of tip will be added to tables of 6 or more guest . Prices are subject to change without notice.